About ILHAM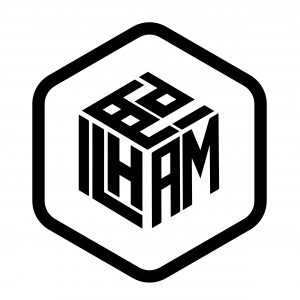 ILHAM (Islamic Learning Hub And Management Office)
The Islamic Learning Hub And Management Office (ILHAM) was established in 2019 by the Islamic Religious Council of Singapore (MUIS) to manage the operations of the aLIVE programme at selected mosques in Singapore.
ILHAM provides progressive Islamic Education content development, institutional development consultancy and provider of professional educators for Muslim societies globally based on the Singapore Islamic Education standards.
Mission
To nurture soleh (pious) muslims
Core Values
Leading Learning
Positive Role-Modeling
Serving with Compassion
Our Content
Our centres adopt the aLIVE programme, which is a relevant, progressive and interactive Islamic Education curriculum, set by the Islamic Religious Council of Singapore (Muis). The aLIVE programme is suitable for ages from 5 to 20 years old.
aLIVE is the acronym for Learning Islamic Values Everyday. The aLIVE programme aims to develop soleh/solehah (pious/righteous) children who are nurtured with taqwa (God-consciousness) and good akhlak (character), knowledgeable in Islam, become practising Muslims, and show care and concern towards others. Students are able to articulate teachings of Islam in an informed, logical manner and with wisdom.
aLIVE also envisions the inculcation of values through modelling so that students can see ethics and ideas being exemplified by their teachers. Teachers will facilitate the learning of values by engaging them through a moral building journey.
To learn more about the aLIVE programme, you may visit www.alive.sg.
Our Asatizahs
All our asatizahs are ARS certified and are well-trained. ILHAM emphasises on the development of all asatizahs. They are expected to participate in training annually and classroom observations are conducted frequently to ensure that they meet the competencies required for them to teach the aLIVE programme.
Our Centres
In 2022, ILHAM manages 15 aLIVE centres across Singapore. Click here to get a full list of our centres.
Our Contact Details
Address: 20 Joo Chiat Road #02-11, Singapore 427357
E-mail: [email protected]
Telephone: (+65) 31385312